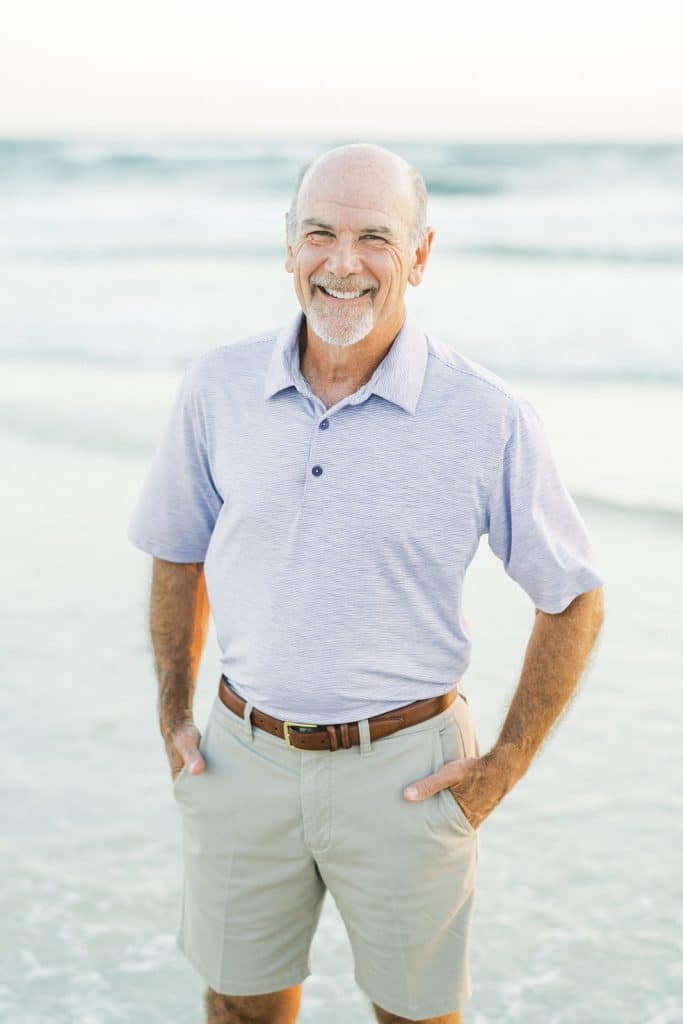 David Toney, DDS, FAGD
"I am always honored that people have chosen me to take care of them and their loved ones. I promise to treat everyone like my own family."
Dr. David Toney has practiced dentistry in Allen, TX for over 35 years. He graduated from the University of Michigan in 1978 with a bachelor of science degree in biology with a special interest in psychology. In 1982 he entered Baylor College of Dentistry and graduated in 1986 with a doctor of dental surgery degree. That same year he established his practice in Allen.
Dr. Toney has accumulated over 500 hours of continuing education in subjects such as cosmetic dentistry, infection control, patient comfort, customer service, oral surgery, endodontics [root canals], periodontics [gum therapy], implants, temporomandibular joint dysfunction [TMD], and orthodontics. In 2006, he became accredited as a fellow of the Academy of General Dentistry.  He has also received Fellowships in the Academy of Dentistry International and the prestigious International College of Dentists. He recently became a member of the Southwest Academy of Restorative Dentists.
Dr. Toney has been married to his wife, Beverly, since 1983 and is the father of two grown children and two fabulous grandchildren.  He has taught Bible studies for youth and adults for over 25 years. He served on the Prosper Independent School Board as a trustee for 9 years, serving as it's president for 3 years. Coaching his children's sports teams has brought him great fulfillment through the years.  He has also been involved in dental missions for over 20 years. 
For many years, Dr. Toney traveled extensively across the United States with his brothers and cousins in Christian bands called the Toney Brothers and The Renaissance. Dr Toney, his brothers and his father still sing occasionally and have recently released a CD entitled Generations.
Dr. Toney's practice in Allen is modeled after his love for people, his desire to serve others, his commitment to excellence, and most of all, his passion to honor Jesus Christ with his life.