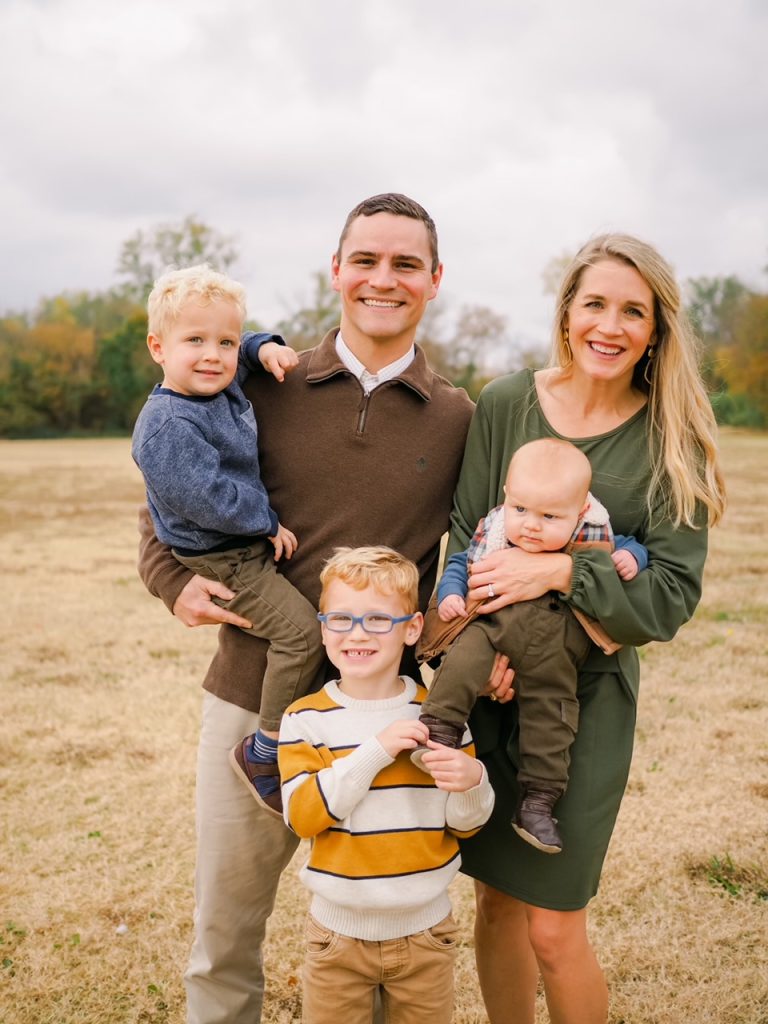 David Burkett, DDS
Dr. Dave Burkett was born and raised in Fort Worth, where he attended Trinity Valley School. Throughout school he enjoyed academics and athletics, receiving all-conference awards in multiple sports and graduating with honors.
Dr. Burkett attended Texas A&M University in College Station and graduated Magna Cum Laude, earning a Bachelor of Science in Construction Science. He met his wife, Kelly, while at Texas A&M and they were married four days after Dr. Burkett took his last final exam!
 Dr. Burkett worked in the commercial construction industry as a Site Superintendent and Project Manager for 6 years in Houston and Fort Worth on projects ranging from research hospitals to high end restaurants. He credits his time in construction for teaching him many valuable lessons including perseverance, interpersonal skills, and work ethic.
After much prayer and consideration, Dr. Burkett decided that a new path in life would be the best for him and his family. Dr. Burkett left his job and devoted 100% of his time and effort to his new goal of becoming a dentist. He invested a year and half in learning foundational science courses at the University of Texas at Arlington, after which he was accepted to dental school. Dr. Burkett attended Texas A&M College of Dentistry and earned a Doctorate in Dental Surgery.
Dr. Burkett has been married to his wife, Kelly, since 2010. They have three young boys – Calvin, James, and Daniel. Dr. Burkett enjoys spending time with family and engaging in his many hobbies, which include enjoying the outdoors, cooking and baking, gardening, and woodworking. Most importantly,
Dave strives to abide by the words of Jesus – to love the Lord with his heart, soul, and mind and to love his neighbor as himself. Attention to detail and a caring attitude make Dr. Burkett a wonderful clinician who prioritizes the best care for his patients.